'Botanical Song II' A Vertical Fine Art Print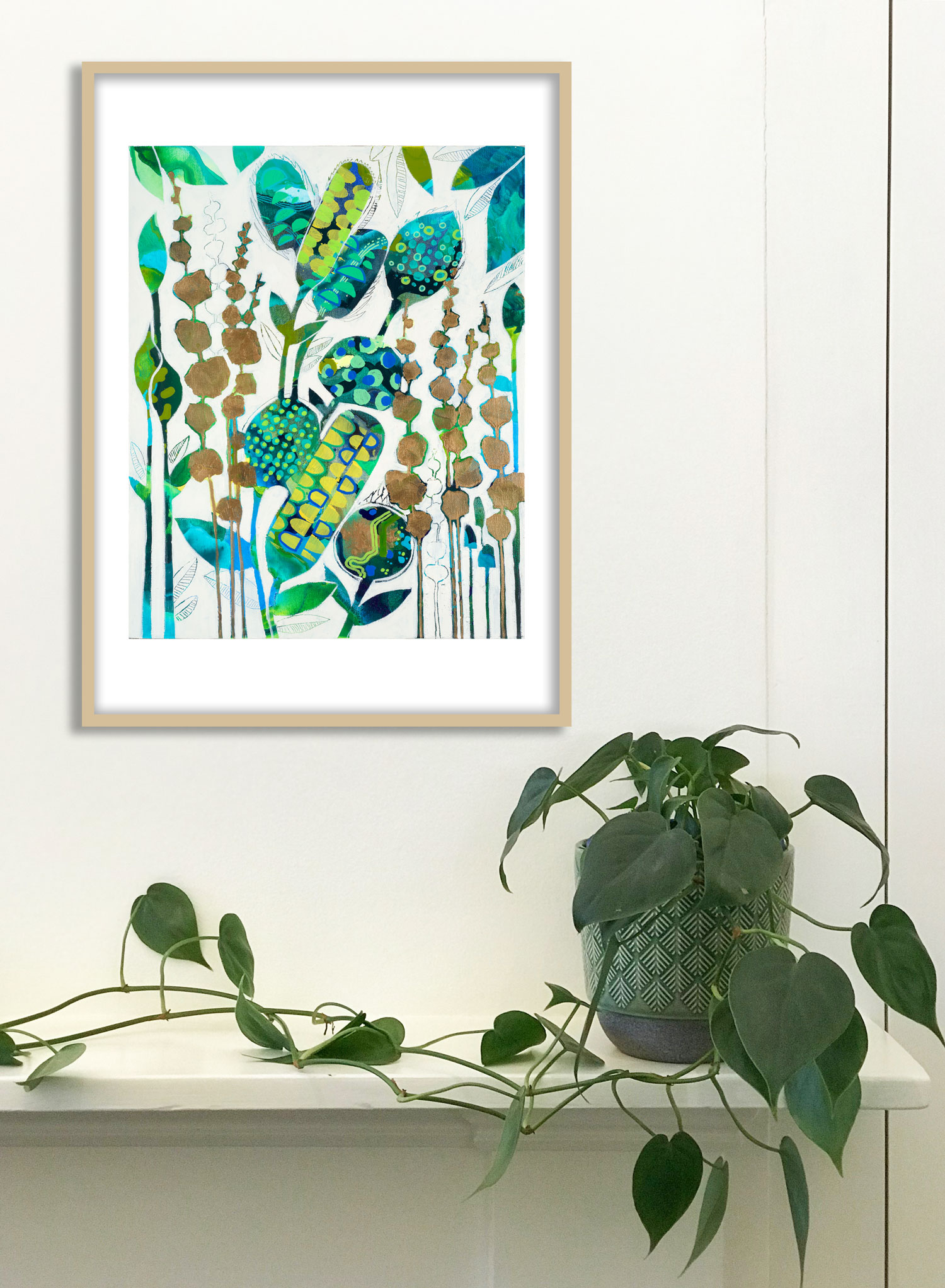 'Botanical Song II' A Vertical Fine Art Print
"Botanical Song II" is a beautiful reproduction of a the unique, highly stylised Botanical Abstraction of the structural blooms commonly found in Australia and are a beloved subject in Susan's art. This labour intensive style fo painting is highly sought after by collectors and Susan is thrilled to present a small print range featuring these exquisite little gems.
Customers should note that they metallics in these paintings are not printed with metallic inks, but still retain their gleam and glow with the high quality flat pigments that are used to replace them.
Printed by a Melbourne professional fine art print house with archival inks on wonderfully thick 310 gsm Hahnemuhle cotton paper, all sizes that we offer in this print will fit many commonly available ready-made frames.
Prints available in these sizes:
21cmx 26cm (8.2'' x 10.2'') A4 Width
29.7cm x 36cm (11.7'' x 14.2'') A3 Width
42cm x 52cm (16.5'' x 20.5'') A2 Width
59.4cm x 74cm (23.4'' x 29.1'') A1 Width
Prints are ordered on demand fortnightly from our printer, so please allow up to three weeks for delivery (though usually it will be less). Depending on the size of your print and your location, your print will be carefully packaged in either a rigid mailer or tube and sent with tracking.
Shipping and tax will be added at the checkout. All prices are listed in Australian Dollars and all items ship from Australia.
Please select:
'Small Parcel' for Australia (with tracking)
OR
'Small Parcel' for International as your shipping option for this item. (with tracking)
Please see our shipping page for more information on pricing.
Print Available on Paper: